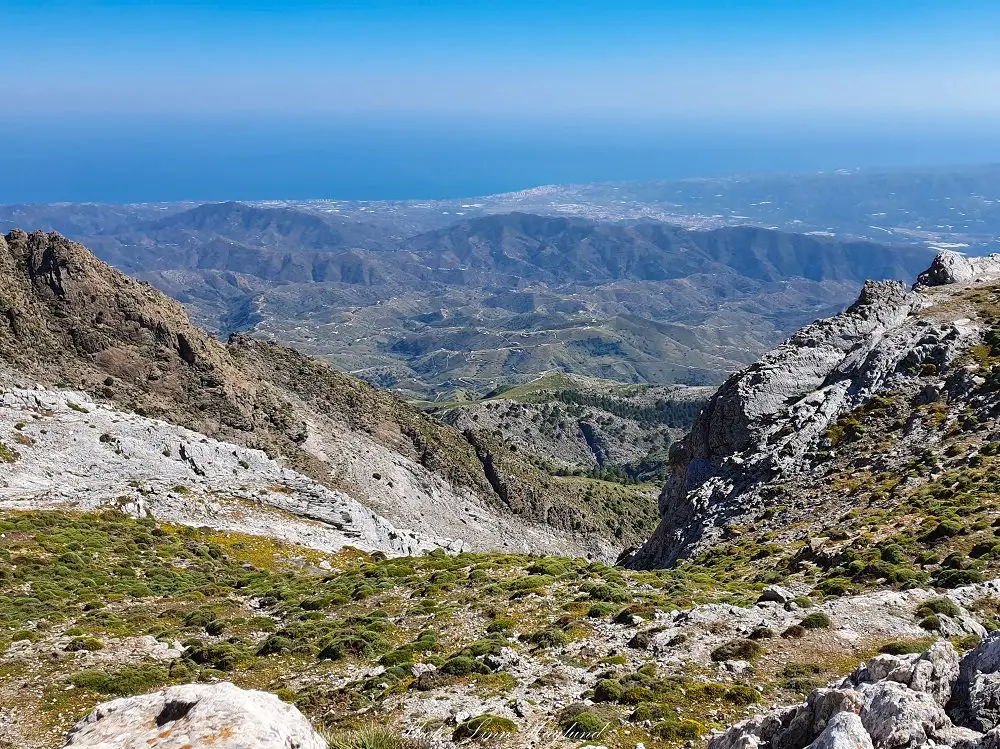 Malaga Province is one of the most popular provinces in Andalucia among tourists, with the 150 kilometer long Costa del Sol stretching from Manilva in the west to Nerja in the east, there are numerous beach resorts stealing the attention.
This means most travelers to Costa del Sol, miss out on all the amazing hiking opportunities Malaga has to offer. Malaga Province is home to some of the most unique karst landscape in Europe, with trails crossing El Torcal de Antequera. You can also walk on what used to be the most dangerous hike in the world! Now restored, El Caminito del Rey is an unforgettable experience.
On top of that, there are endless trails criss-crossing the mountain ranges that protect the coastline of Costa del Sol. From easy to difficult, from short to long. These are great winter hikes.
But even in summer, there are plenty to choose from. With intriguing ravines, rivers, water holes, and waterfalls, you have your own natural playground where you can hike and swim throughout the hot days. There is something for everyone, and I might be slightly biased for living here, but I dare say Malaga has some of the best hikes in Andalucia!
Get ready to explore some of the absolute best hiking opportunities in Malaga Province!
Check out the hiking routes