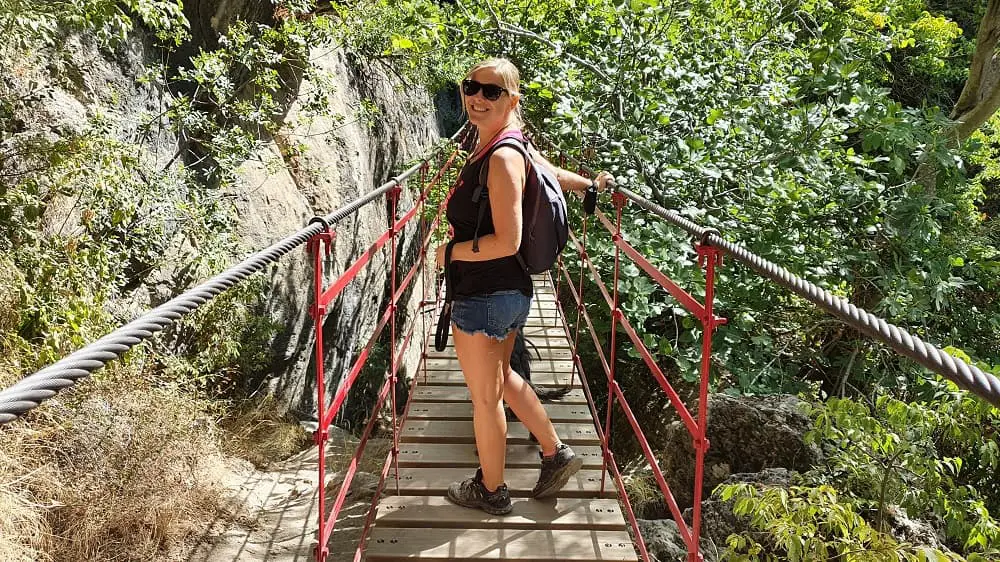 Hi! My name is Linn and I love hiking and spending time in the outdoors!
I'm so happy you're here! My name is Linn Haglund a blogger and content creator from Norway, that has spent around 10 years living in Andalucia. Today, I call Mijas in Malaga home. While I love traveling the world, I never sit still when at home either.
When I'm not working on my travel blog, Brainy Backpackers, I'm out exploring Andalucia, with my dog Ayla, and a lot of that exploring happens on the hiking trails taking in the beautiful scenery. That's where I'm happiest.
I assume that since you're here, you're pretty happy in nature too, so this blog is dedicated to YOU. You that love hiking and that wants to explore the hiking trails in Andalucia.
I'll share well-known hiking trails, but also hidden gems you might never have heard of before. On top of that, my team and I are constantly testing out new hiking gear to give you tips and advice so that you can get the most of your time hiking!
My Andalucia hiking bucket list will be shared with you as I tick it off so stay tuned, and if you have any questions or any hikes you want to have up on the blog, let me know and I'll do my best to hike it and write down everything you'll need to know to do the same hike.