If you're up for an easy river walk with small cascades through the lush, green forest, you'll love the hike from Repilado to Los Romeros in Sierra de Aracena, Huelva's most astounding natural park.
This is the perfect family hike and a great hike for beginners, that can be done all year round. It's not allowed to swim in the rivers in the natural park, though, but there's plenty of shade to cool you down even in the warmer summer months.
Sendero Repilado to Los Romeros is a local favorite, so if you're doing just one hike in the area, it should be this! Here is a complete hiking guide so you can enjoy this beauty of a trail.
Disclosure: This post may contain affiliate links. That means that if you make a purchase through one of those links, I will get a small commission at no extra cost to you.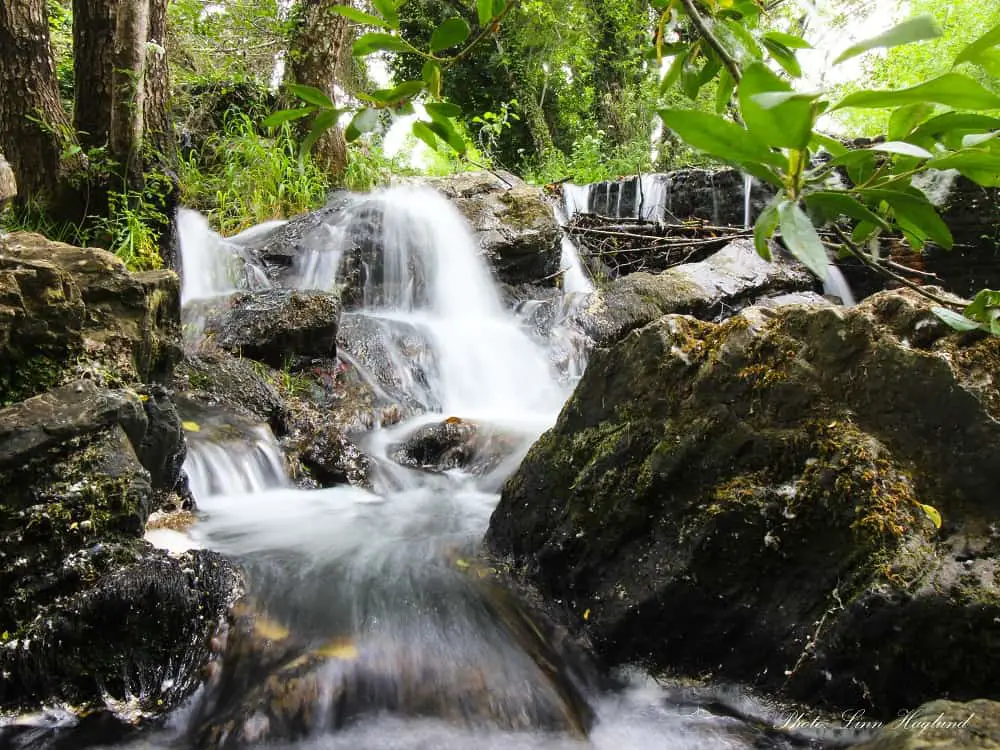 Practical information
Province: Huelva
Mountain range: Sierra de Aracena
Length: 10 km return
Time: 3 hours
Elevation: 80 m
Route: Linear return
Difficulty: Easy
Hiking season: All year round
Hiking with dogs: You can take your dog hiking there all year round as there are no pine trees, thus no processionary caterpillars. There's also natural water sources for your pet the whole hike.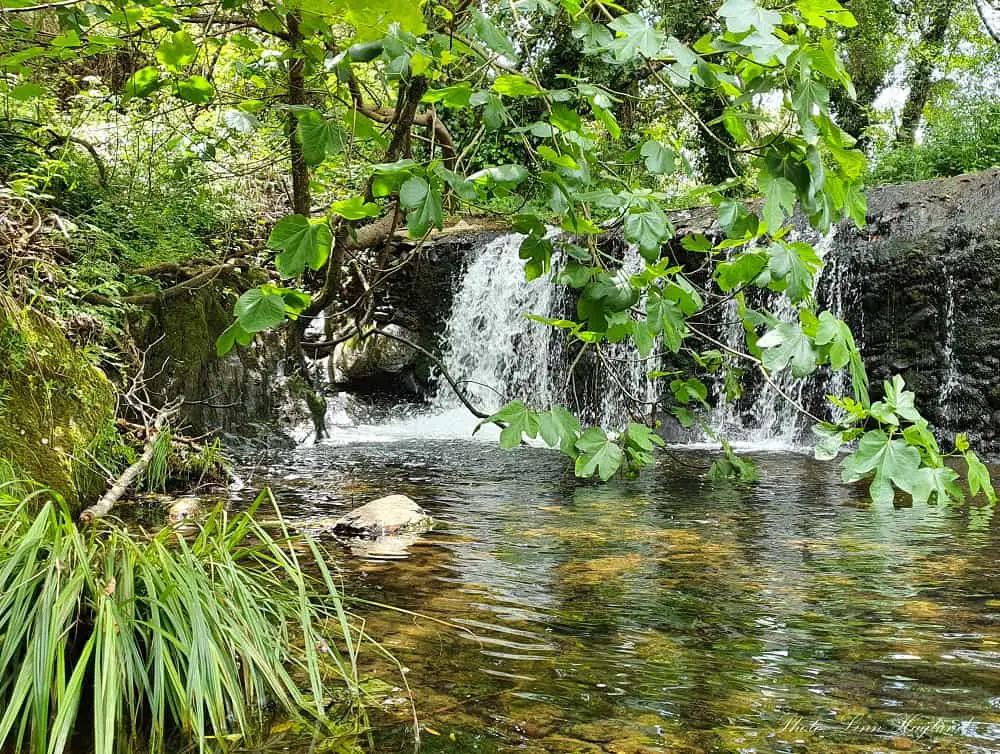 How to get to Repilado
El Repilado is about a 30-minute drive from Aracena. The N-433 goes through the village and when you drive out on the other side (it only takes a couple of minutes) the road turns left. There's a small picnic area and parking on the left side right after the turn. Take off there and park the car.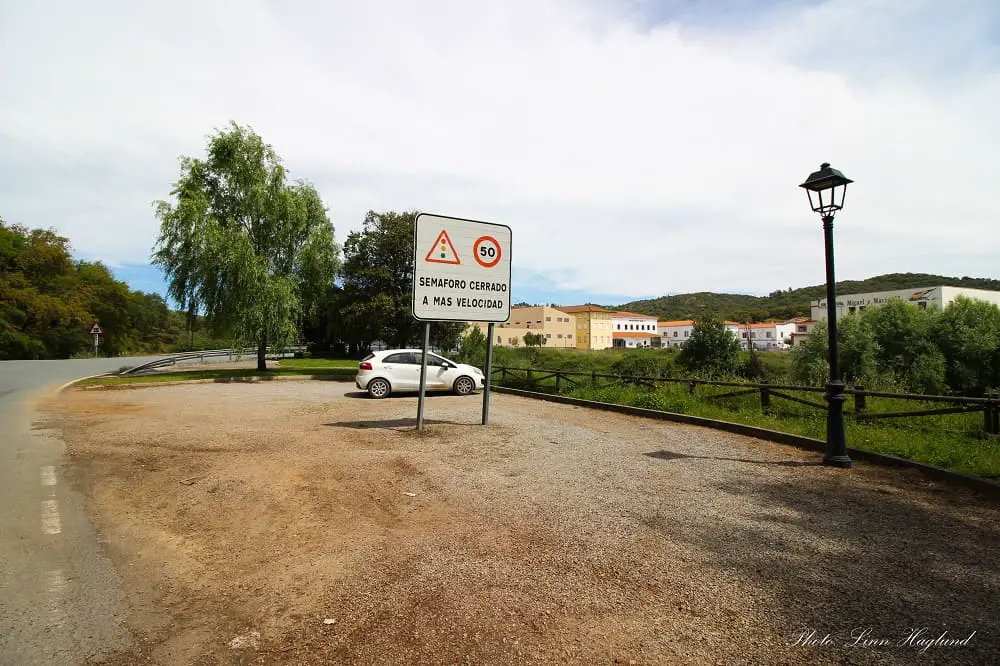 From the car park, there are a set of stairs to the picnic where the trail starts on the right past the last tables and continues along the river, crossing it only a few meters farther down.
There are a couple of buses a day between Aracena and El Repilado, but it's highly recommendable to drive as there aren't any hotels in the actual village and bus times are bad.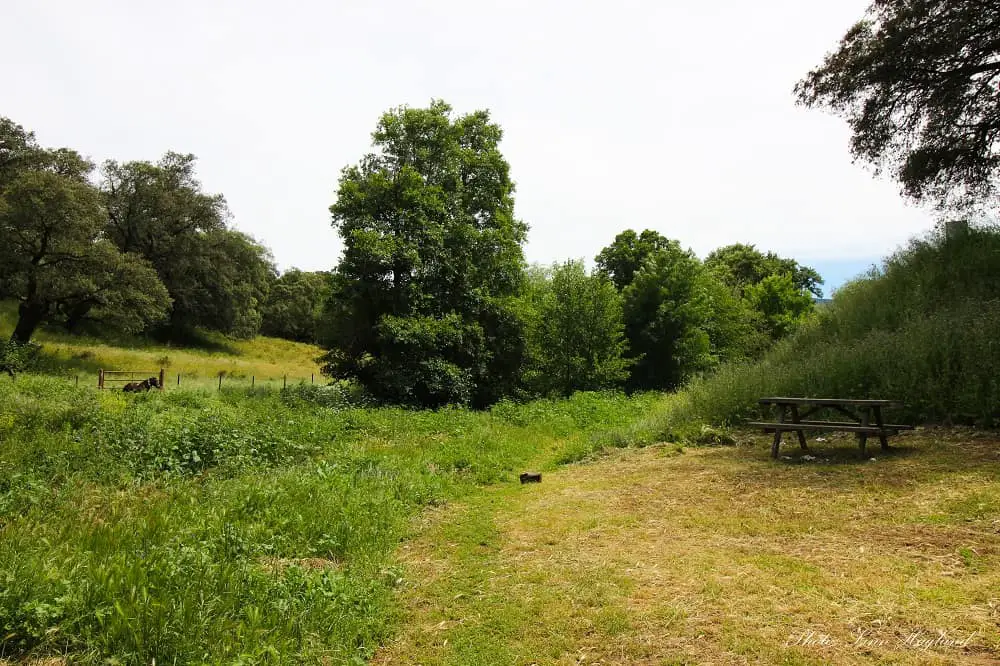 When is the best time to hike from Repilado to Los Romeros
Sendero Repilado to Los Romeros hike can easily be done all year round. Yet the spring and summer months are the most beautiful as the trail will be covered in colorful wildflowers and trees and plants are lush and green.
Read my best tips for hiking in the heat there.
In spring you can be lucky to get there when the trees release a fluffy, white, cotton-like mass that makes it look like snow on the ground. It's pretty cool!
Anyhow, if you're in the area in autumn or winter, it'll still be beautiful and definitely not a hike to miss out on. If hiking in winter, be aware that it can get cold, so bring extra layers and maybe a nice, hot drink.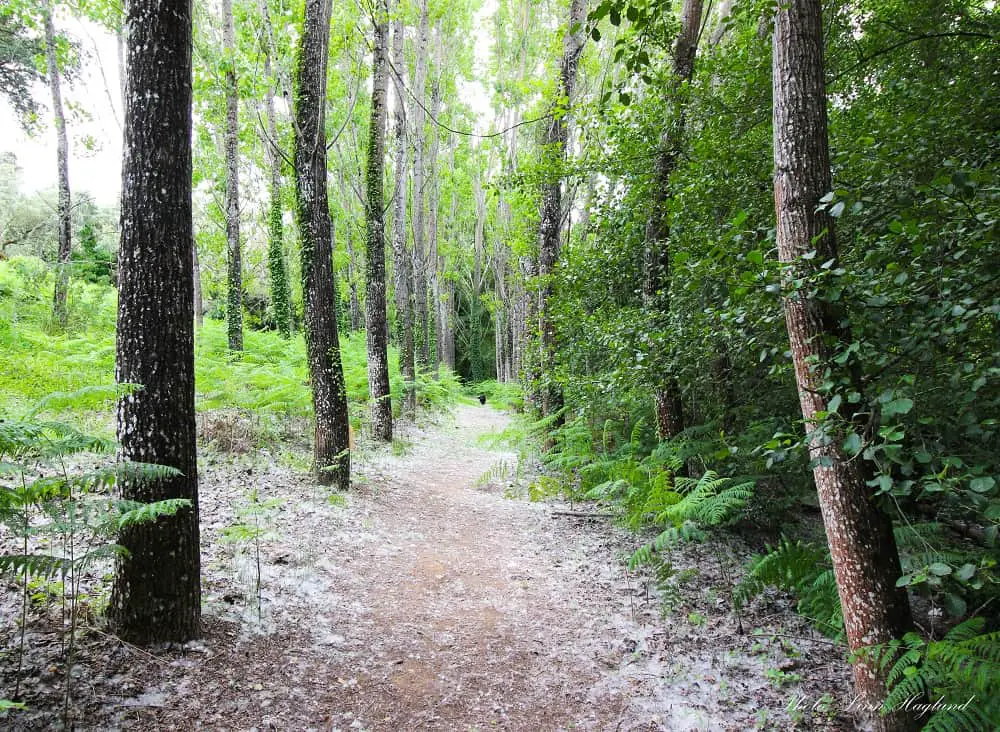 What to bring
As the walk from Repilado to Los Romeros is such an easy walk with no significant elevation, you don't need any fancy hiking gear.
But make sure you wear good hiking shoes as the path can be uneven in places. If you plan on walking in the water, make sure you read my guide to the best water hiking shoes.
There are also a few places with thick vegetation including nettle. I wish I'd worn hiking leggings or at least had a hiking pole to remove them from the trail to avoid getting stung.
Most of the walk is in the shade and natural water sources are available if you bring dogs. You can also filter the water for drinking.
Make sure you at least take the following:
water
snacks
lunch (or money for lunch in Los Romeros)
camera
If you're looking for a new backpack for your day hike, check out my review of Osprey Sirrus 24.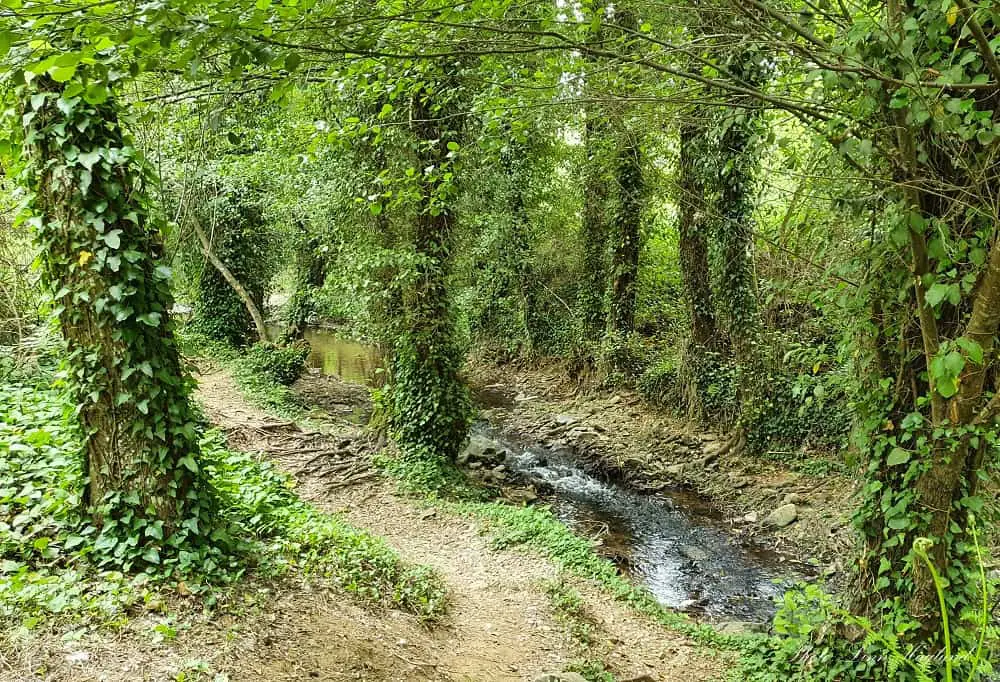 Where to stay
The best place to stay when hiking Sendero Repilado to Los Romeros is Aracena. There are many great hotels there and you can easily get to the hike by car. However, there's also a campsite not far from Repilado. El Madroñal Camping is a family-run campsite with a restaurant and bar. The only downside to this site is that there's hardly any internet reception.
If you opt for a hotel in Aracena, here are a couple of nice hotels I can recommend:
Barceló Aracena is a comfortable hotel with a spa and outdoor pool in the summer months. The hotel is pet-friendly. If you like a bit of luxury, this is your place. Book it here.
Hotel Sierra de Aracena is a great budget option with clean rooms within walking distance to Gruta de Las Maravillas and the castle. Pets are allowed here too. Book here.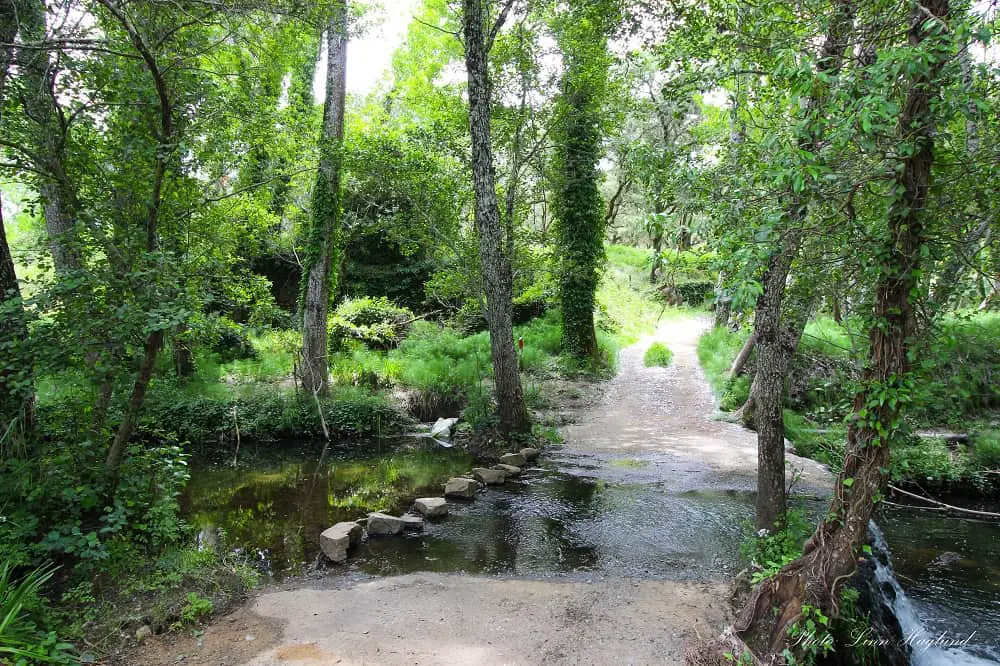 Hiking Sendero Repilado to Los Romeros
The hike itself is easy to follow. Once you've reached the river, the trail is well marked and follows the river the whole way with some crossings back and forth. You'll pass several small falls and water holes that are perfect for a picnic, just make sure you leave no trace.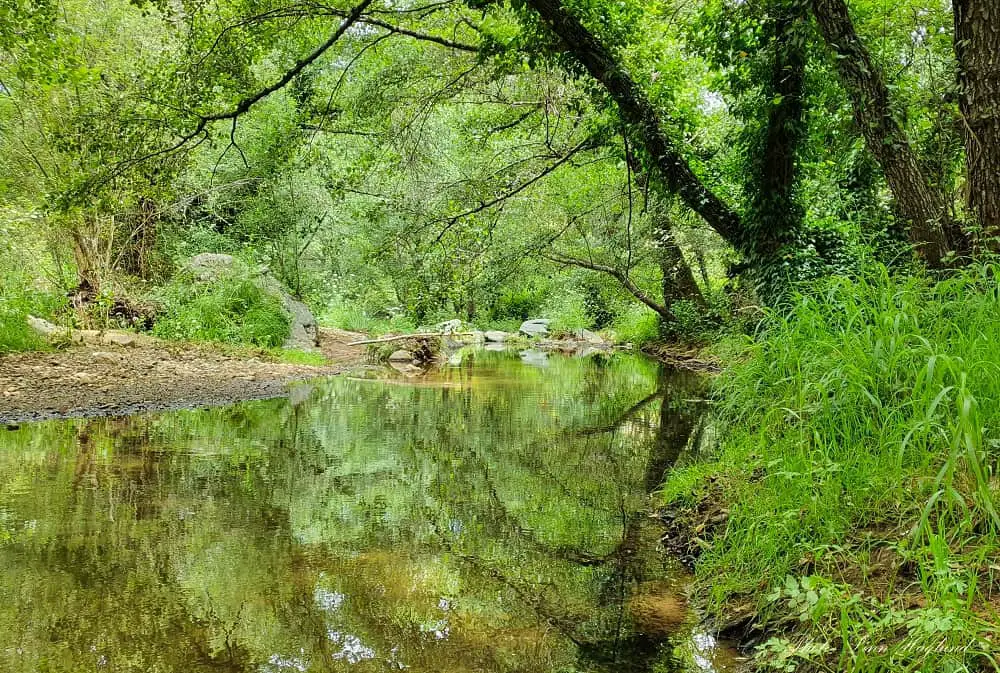 Lush green vegetation covers up the trail and the river and makes this a fairytale setting, so even though the road follows on one side along the trail, it's the perfect hike to unwind.
It's also perfect if you bring dogs, as they can both cool down and drink during hot days.
There's one place where the path winds up to the road and you need to continue about 20-30 meters on the road under the bridge before the trail continues down a set of stairs. When you get down, you'll meet a large track where you take right and cross the river before the trail continues towards the left again.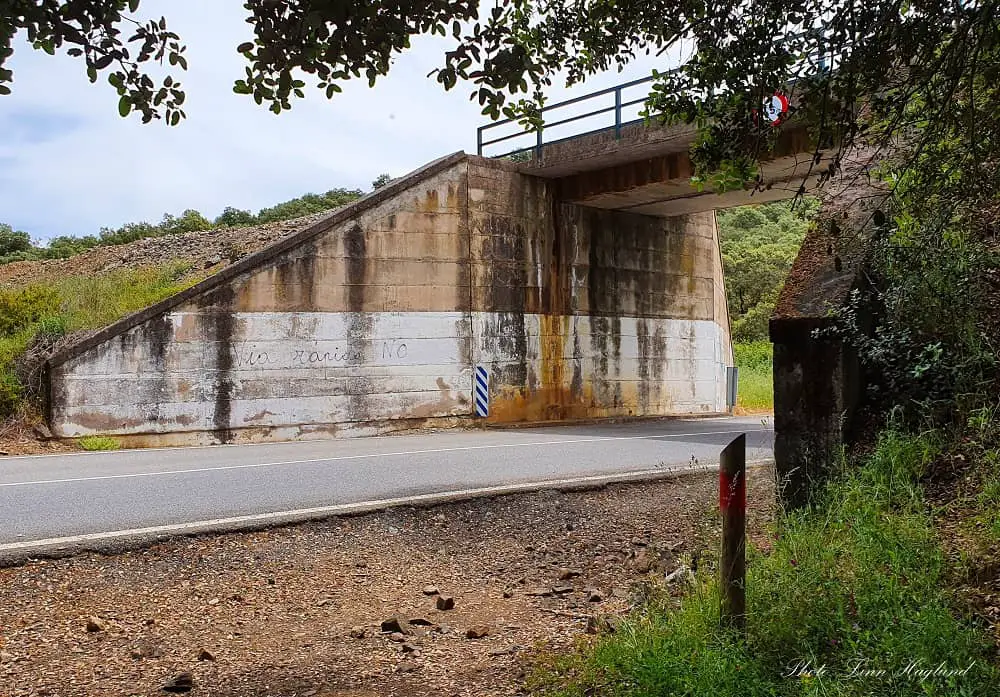 Keep walking, crossing the river whenever the trail crosses it, and eventually, you'll reach a set of stairs that take you up to Los Romeros. This is the end of the trail. Los Romeros is a cute little village to have lunch or a cold drink before you return the same way. It's especially known for the wash place that you'll see on the right-hand side when ascending the stairs.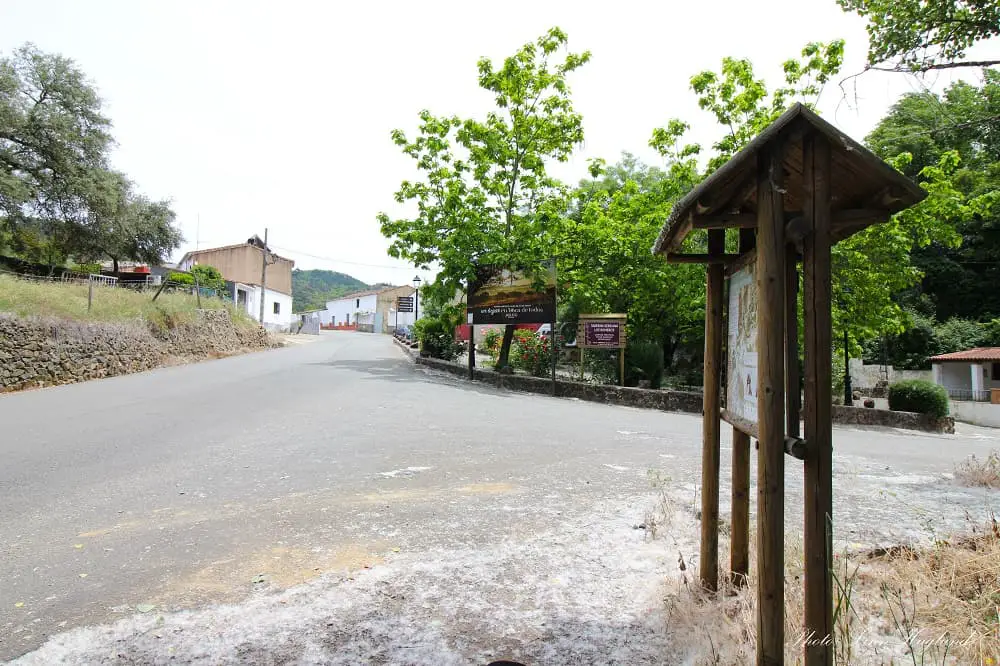 Reflections Repilado to Los Romeros trail
There's no surprise this is a hike the locals will recommend. It's beautiful, peaceful, and lush. The glittering river follows you the whole way and even though the road follows you most of the hike, this only makes it a safer hike if you hike solo or if you're new to hiking as you can head up to the road for help in case of emergency.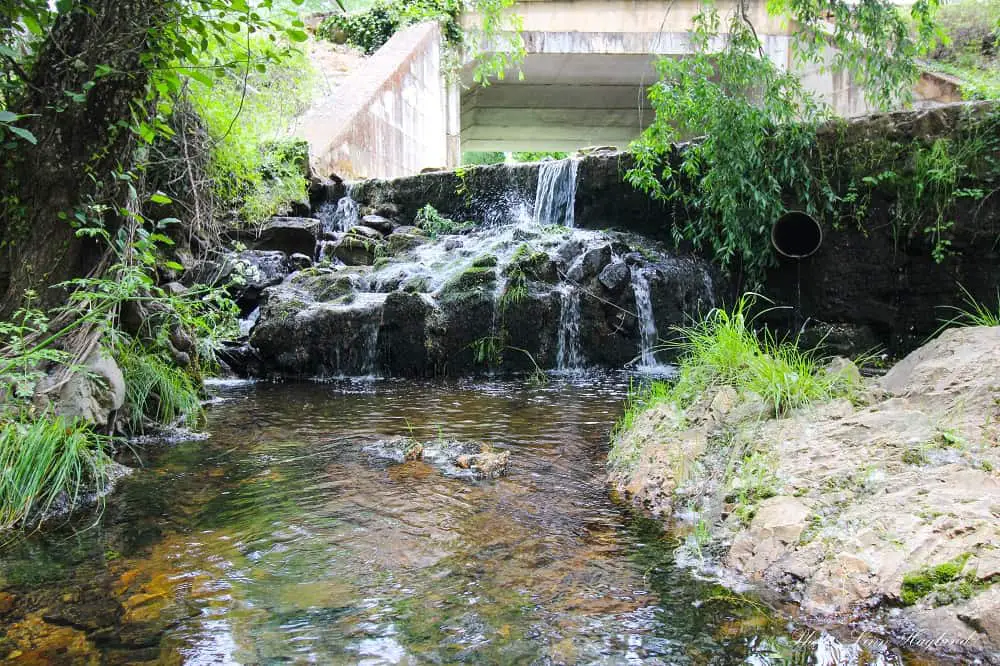 ---
Other great river hikes in Andalucia:
---