When looking for the best hiking shirts for hot weather, there are a few things to take into consideration. You want to avoid sweating more than necessary and you want it to be comfortable.
Besides, there is a major benefit from UV protection to avoid sunburn through the shirt, especially if you have fair skin and burn easily.
After hiking in hot weather for more years than I like to admit, I have tested a few hiking shirts for hot weather – and so has my better half, Mohammed.
In this post, I will go through what to look for in a hiking shirt for hot weather and include the best hot-weather hiking shirts for both men and women so that you can find the best one for you.
Disclosure: This post may contain affiliate links. That means that if you make a purchase through one of those links, I will get a small commission at no extra cost to you.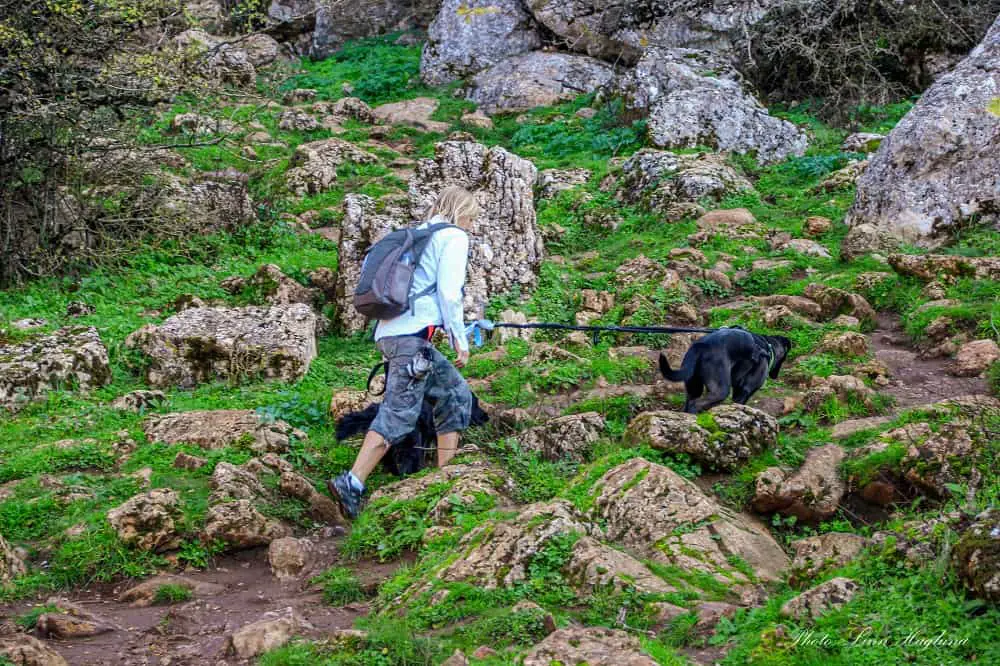 How to choose the best hiking shirt for hot weather
When searching for the best hiking shirt for hot weather, there are a few features you should prioritize to assure you have a comfortable hike.
There are some general tips for what to wear hiking in hot weather, like using breathable material and light colors that do not absorb the heat.
Here are some of the most important things to look for in a hot-weather hiking shirt:
light and breathable material
light colors
UV protection
Further, you need to consider how much skin you want to cover. If you have very fair skin, I recommend wearing a long-sleeve shirt that covers your neck, especially if you do not wear a hiking hat.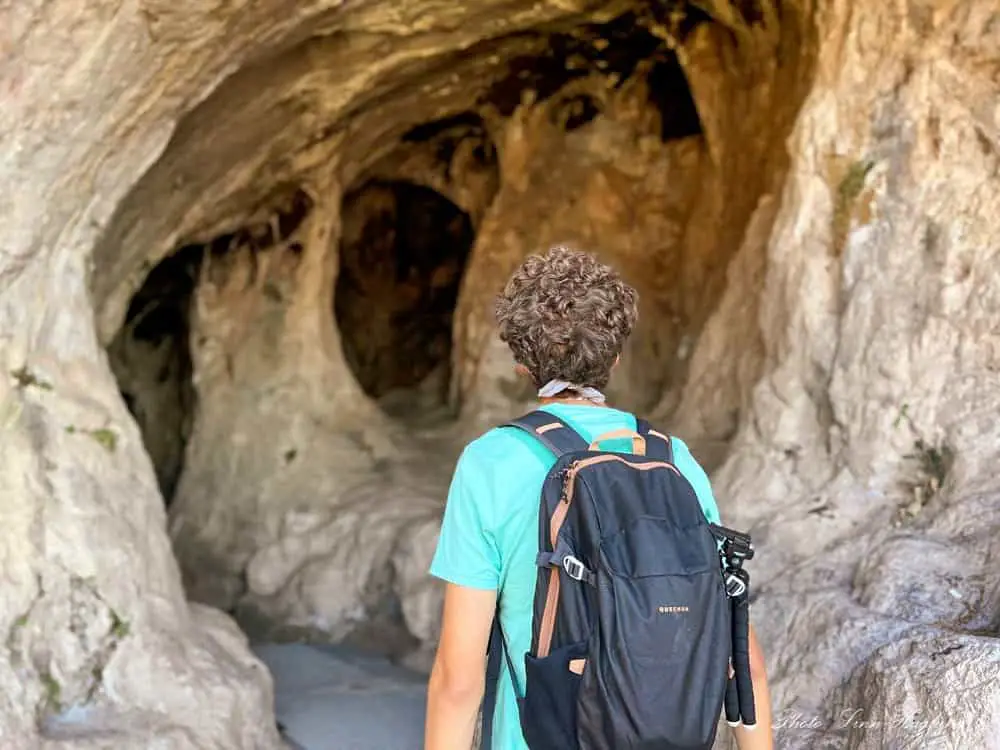 OTHER RELEVANT ARTICLES
Best hiking shirts for hot weather – Mens
BALEAF Men's Short Sleeve Shirts
Brand: BALEAF
Great for: Hiking and camping
Material: Nylon
UPF: 50+
Designed for the summer and suitable for most occasions, the BALEAF UPF 50+ tee is one of the best hiking shirts for hot weather due to its many valuable features.
Its button collar lends this shirt a timeless look and a British flair, while the two chest pockets offer practical storage space and showcase the casual nature of this stylish hiking shirt for hot weather.
The breathable ventilated back will ensure that you keep cool during the summer, and its light, quick-drying fabric lets you say goodbye to sweat-soaked clothing that can so often feel like a literal wet blanket on your hikes.
Pros
Hidden back vents
Moisture-wicking technology
Lightweight fabric
Sunglasses holder
Cons
Short sleeves leave arms exposed to the sun
Brand: Columbia
Great for: Camping and Hiking
Material: Nylon
UPF: 50+
If you're under the impression that you must sacrifice style for UPF protection, you haven't glimpsed Columbia's Terminal Tackle hoodie.
Look fashionable while blocking UVA and UVB rays responsible for burns and long-term damage.
This shirt is made from polyester interlocking quick-dry material, and although it has the thickness of a hoodie, its advanced fabric ensures that sweat is evenly spread across the surface to be quickly evaporated.
Columbia fashionably features its celebrated and trusted logo vibrantly down the left arm—and colorfast technology refuses to let that colorful logo fade, no matter how often you wear this comfortable long sleeve hiking shirt for hot weather.
This is by far one of the best shirts for hiking in hot weather covering up fully to provide the best protection against bugs and the sun.
Pros
Hoodie
Full arm protection
UV protection
Moisture management technology
Relaxed fit
Cons
No front pocket
No adjustable drawstrings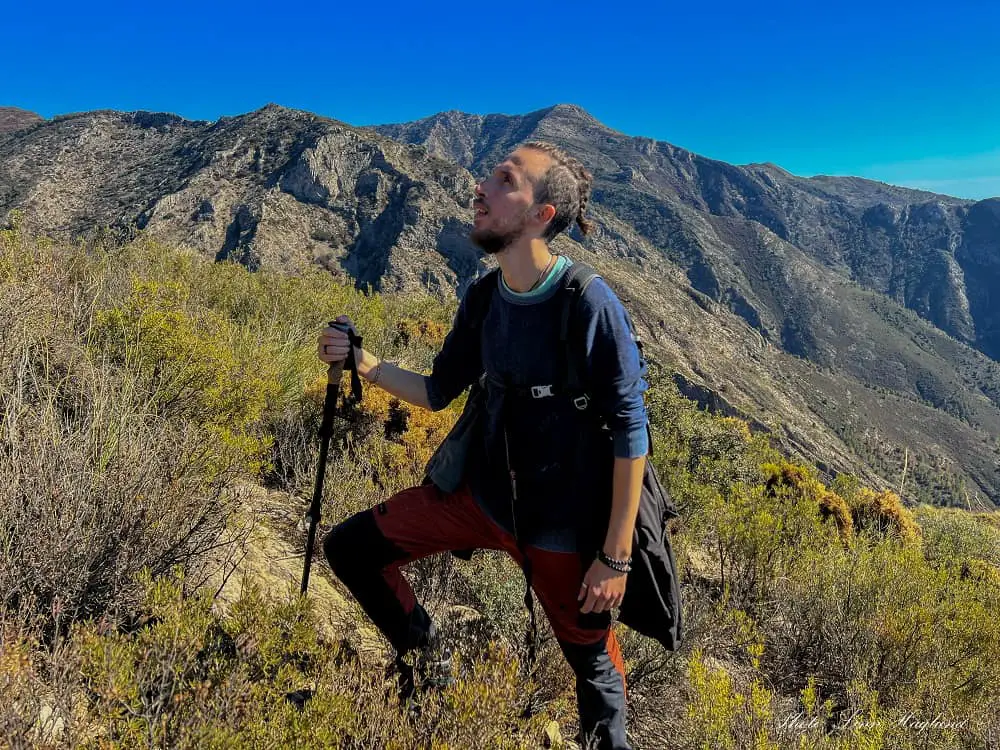 Brand: MAGCOMSEN
Great for: Hot hikes and runs. Also ideal for layering.
Material: Polyester
UPF: 50+
Stay cool and protected with this essential moisture-wicking crew neck T-shirt. This stylish tee is one of the best hiking shirts for hot weather, as it allows you to embrace breathable comfort even on those scorchers.
If you don't know, MAGCOMSEN is an independent company focused on producing the most innovative for athletes, hikers, and adventurers who crave quality.
Whether running, hiking, camping, or doing yoga, this versatile shirt will keep you feeling good so you can do what you love for longer. I love versatility, and this surely offers it.
Wear this tee under a long sleeve button-down shirt with UV protection for even more peace of mind when out in the sun and take off the shirt once you are in the shade.
Pros
Stretchy sleeves and an elastic crew neck allow for increased flexibility
Quick dry material
Transitions well to casual wear
Cons
Doesn't cover entire arms
Willit Men's Long Sleeve Shirts
Brand: Willit
Great for: Any activity that involves prolonged sun exposure
Material: Polyester
UPF: 50+
The best long sleeve hiking shirts for hot weather don't always give themselves away at first glance; such is the case with this Willit Long Sleeve UV protection shirt.
Its collar and long sleeves give this button-up a similar appearance to a casual, more standard long-sleeve collared shirt, but until you try it on for yourself, you can't begin to fathom how light and breathable this shirt is.
Don't worry about reapplying sunscreen on your neck and arms; this long sleeve offers complete coverage on your forearms, wrists, and neck.
Secret mesh vents on the back ensure a steady stream of air can flow through the shirt. A cooler back and body means you'll get more steps without overheating on your hikes.
The shirt's two large utility chest pockets are great for storing essentials, and the pen holder and sunglasses loop are just bonuses to this functional long-sleeve button-down.
Pros
Mesh-lined back vents
Wrinkle-free, quick-drying material
Two utility pockets, sunglasses holder, and pen slot
Rollable sleeves with tab holders
Full arm protection
Cons
A hiking backpack will cover up the back mesh vents (but if you use a good hiking backpack with mesh back for airflow you have nothing to worry about – read my article about my top picks for day packs for more information.)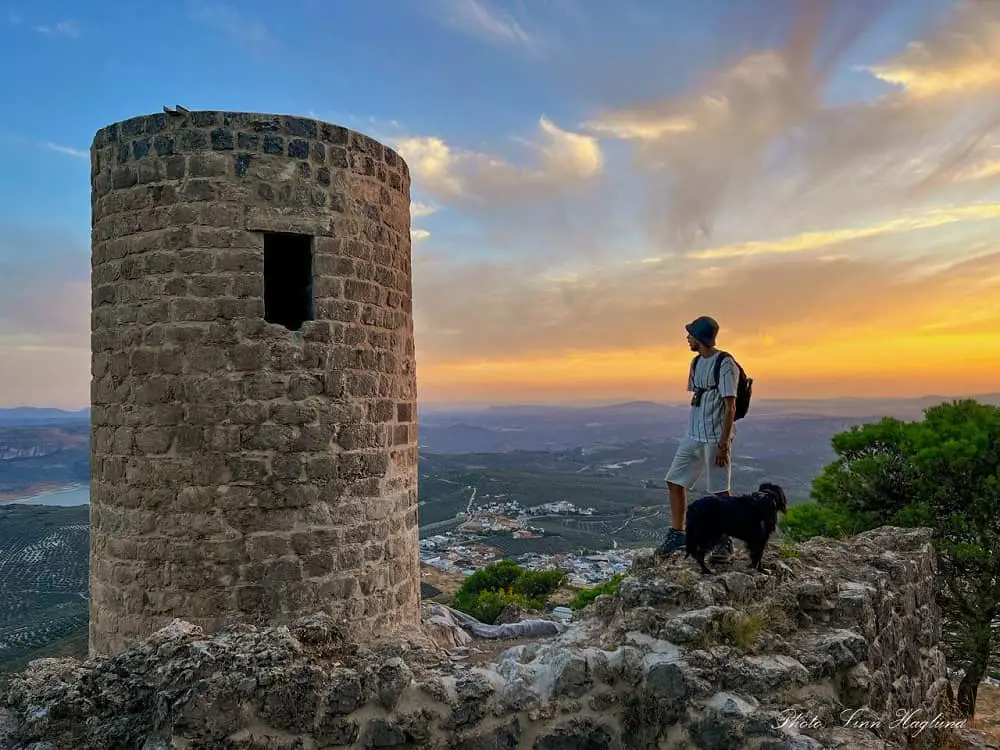 Hanes Men's Long-Sleeve Hiking Shirt
Brand: Hanes
Great for: Staying warm during the early morning and staying cool once the sun comes out
Material: Polyester
UPF: 50+
There is beauty in all things basic. This is especially true when discussing Hanes long-sleeve moisture-wicking T-shirts.
These hiking shirts for the summer may lack features and thickness, but they certainly make up for this with legendary comfort and trusted UV protection.
Hanes' Cool Dri fabric is guaranteed to keep you cool and breezy when the trail heats up, and the sun beats down.
I can reassure you, Mohammed loves these ones and they are super versatile as he can use them for layering on cold days too.
When choosing a size for thinner UV protective shirts, remember that excessive material stretching will act against the item's protective claims. When in doubt, buy the net size up instead of down.
Pros
Contemporary fit
Rapid-dry sweat-wicking material
Comes in a two-pack
Tag-free collar
Cons
Crew neck leaves neck exposed to the sun
Thin material may not be super durable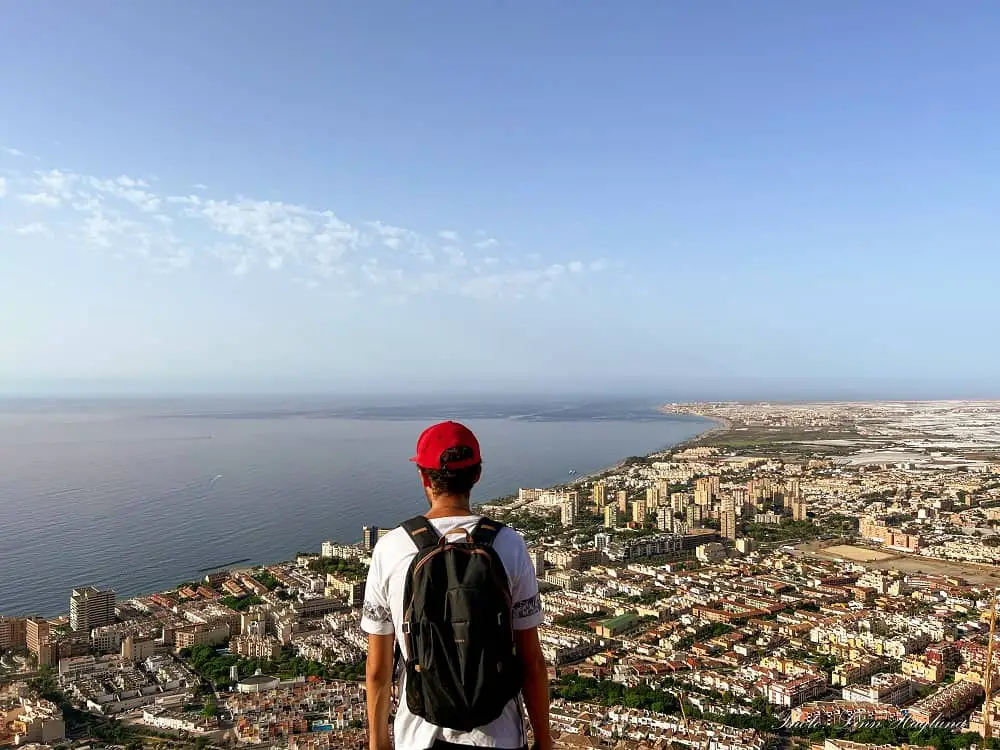 Best women's hiking shirts for hot weather
Brand: Willit
Great for: Morning hikes, outdoor training, and running
Material: 90% polyester, 10% spandex
UPF: 50+
This is one of those items that sneaks itself into your everyday wear, but that's not why it is one of the best long sleeve shirts for summer hiking.
Of all the shirts on this list, Willit's Sun Protection Hoodie offers the most protection from the sun and its harmful rays.
Long sleeves and thumbholes cover everything but your fingers, ensuring maximum sun and bug defense, and its collared hood protects your entire neck when worn.
This is ideal for anyone with very sensitive and fair skin prone to sunburns, but also for those venturing out in areas with large bug swarms.
While pockets are handy, they can't always be trusted. The Sun Protection Hoodie employs zippered pockets, so you don't have to worry about your belongings falling out on more intense hikes and runs.
You'll feel as cool as you look in this sleek, smart sweatshirt. It is by far an excellent long sleeve hiking shirt for hot weather.
Pros
Has a hood
Thumbs holes allow the tops of hands to be protected
Moisture-pulling mesh fabric
Zippered pockets
Cons
Brand: 33,000ft
Great for: Long hikes and camping
Material: polyester
UPF: 50+
Be prepared for anything with the 33,000ft Sun Protection Shirt. What makes this long sleeve button-down one of the best long sleeve summer hiking shirts is its features.
Quick drying and water resistant, this shirt will have you feeling prepared for just about anything. Roll-up sleeves are easily converted to short sleeves with locking tabs to ensure you are comfortable when the weather changes.
The lightweight material dissipates heat and regulates your body temperature, all while preventing skin damage.
Two pockets are featured on the chest, and a sunglasses loop sits in between, making it ideal for storing small items like your phone or lip balm (if you're a little bit like me, the lip balm comes out frequently on a hike.)
The UV Sun Protection Shirt also has a built-in cloth for cleaning glasses and one right-side zippered pocket for maximum security.
It is easy to see why it reaches my top choices among the best women's hiking shirts for hot weather.
Pros
Skin-friendly, quick-drying fabric
Rollable sleeves
Two chest pockets and a sunglasses holder
Lightweight
Neck and full arm coverage
Cons
Chest pockets are velcro instead of buttons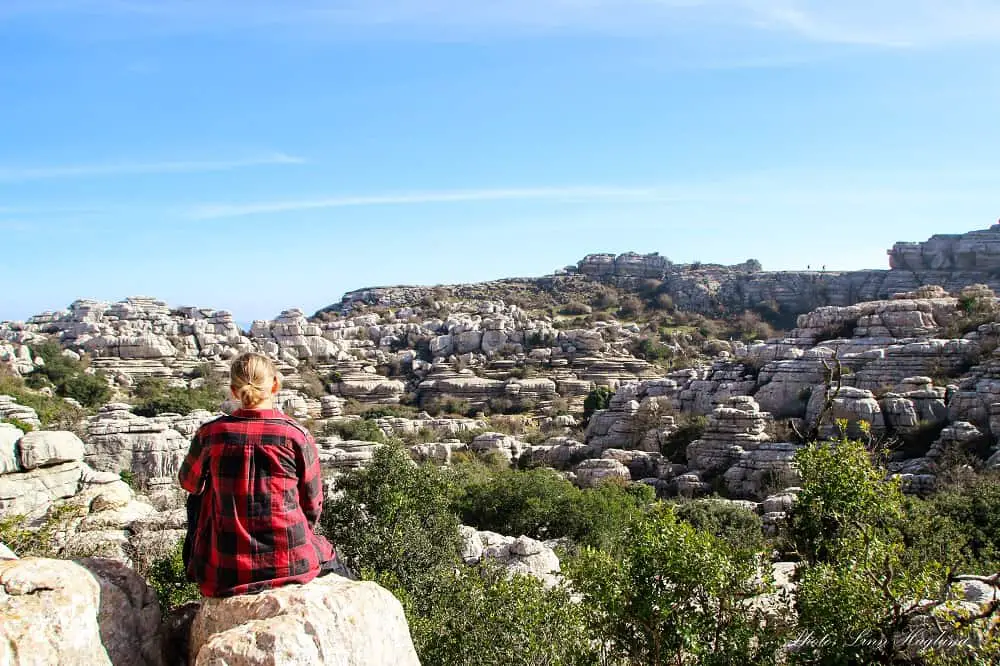 Brand: Columbia
Great for: Morning hikes in the summer and layering
Material: Polyester
UPF: 50+
This women's long-sleeve hiking shirt for hot weather is great at three things: moisture management, sun protection, and comfort.
The Tidal Tee is a classic and dependable choice that is equally as attractive on the trails as it is in your everyday life.
Personally, I'm not a big fan of long sleeves, but this one is actually quite comfortable even for me, being the best hiking shirt hot weather walks allow me to wear.
Columbia's sweat-wicking technology pulls moisture away from the body, keeping you dry and cool even if your hike lasts all day.
Choose to wear it on its own or under a jacket. You'll find this shirt has many layering opportunities.
Pros
OMNI-WICK dry technology
Heathered fabric
Classic fit
Cons
Neck is exposed to the sun
Brand: Little Donkey Andy
Great for: Summer day hikes and camping trips
Material: 90% polyester, 10% spandex
UPF: 50+
Few shirts are more lightweight and breathable than Little Donkey Andy's Women's UV Protection Shirt.
The advanced air-hole technology purges any heat and moisture vapor before you feel overheated.
The mesh lining on the back provides a cool and breezy feel, keeping you dry and feeling good no matter the conditions.
This short sleeve button-down also features an invisible zipper chest pocket and a sunglasses holder.
Wear it buttoned up or open over a UV-protective T-shirt, depending on the conditions. It is by far one of my favorite women's hiking shirts for hot weather.
Pros
Neck protection
Air-hole-technology fabric releases trapped heat
Ultralight
Zipper-sealed pocket
Cons
Short sleeves leave arms exposed to UV rays
Only one chest pocket
Brand: MIER
Great for: Outdoor training, hiking, and running
Material: 93% polyester, 7% spandex
UPF: 50+
Protect your skin and look great doing it with MIER's Golf Polo UPF 50+ short sleeve shirt.
If you've been searching for the best women's short sleeve hiking shirt for hot weather, look no further.
With its subtle details and comfortable yet stylish Henley V-neck, it easily becomes a weekly staple in your casual wear.
This shirt's smooth feel and quick-drying fabric make prolonged exposure to the sun a more comfortable experience than you thought possible.
Durable construction allows this item to outlast other sun-protective shirts of similar thicknesses. Move freely with ease in this ventilated polo.
Pros
Comfortable collarless Henley-style neck
Stylish hem details
Highly breathable fabric
Cons
Final thoughts on hot weather hiking shirts
Hiking in summer takes you to so many incredible places, especially high-altitude hikes, river hikes, and waterfalls. But with these come inconveniences like the scorching sun, sticky clothes, and insect bites.
With these best summer hiking shirts, I am sure you have found something to wear on your next hike that will keep you comfortable.
Happy hiking!